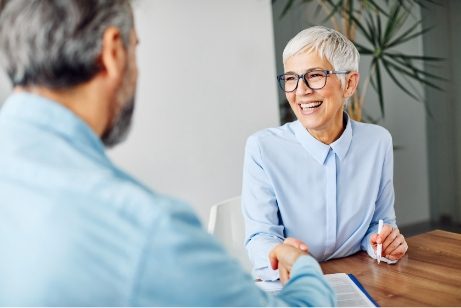 Many of our clients want to share their positive financial experiences with friends and family. Our Ambassador Program is a simple way to help you make a referral to us because, chances are, the people you like would be a good fit for us too.
What is the Staton Financial Group Ambassador Program?
We believe the beauty of our referral program is that it's a win-win-win. You get to help someone you care about. The person you referred gets help with their retirement strategy. And we get to help another pre-retiree pursue their dreams.
Not only does our Ambassador Program allow you to provide your loved ones with the same financial stability Staton Financial Group has helped you create, but it also gives us the chance to support some great local organizations.
For each referral you make to Staton Financial Group, we will make a $25 donation to your selection of one of the charities we regularly support.
We would be honored to support your friends and family through life's ups and downs. Consider the people you know who are dealing with certain challenges, including:
Retired or soon to be retired
Coping with a loss (job, loved one, investments)
Undergoing a medical crisis
Thinking about retiring early
We think of referrals as a positive way to make a difference in someone's life. We want these experiences to be unforgettable, not uncomfortable. Luckily, there are several easy ways to refer someone:
Email your referral to info@statonfinancialgroup.com
Invite a friend, family member or neighbor to join you for an upcoming in-person event or online webinar. See our upcoming events HERE.
Do a "virtual introduction" by filling out the form below.
We recognize that a referral is the highest honor you can give us, and we thank you for your trust.
Make a difference. Make a referral.
To make a "virtual introduction," fill out this form: