Take the First Step Today
Dream It
Schedule a meeting, where you'll share your goals and dreams, so we fully understand your vision for retirement.
Plan It
With your goals in mind, our process will help translate your retirement dreams into clear action steps.
Live It
While you enjoy retirement, we'll monitor regularly to help ensure your plan stays on track for as long as you live.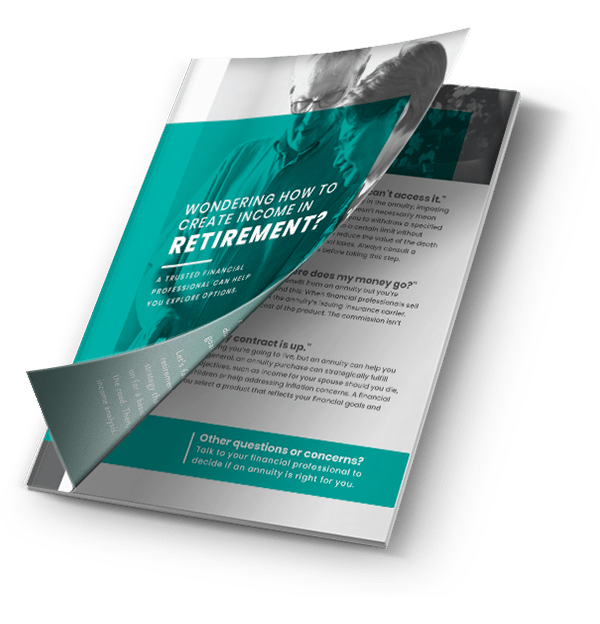 Wondering How to Create Income in Retirement?
We Can Help You Explore Options
Do you believe these 5 annuity myths?
In this guide, we address common misconceptions about annuities to help you decide if an annuity might be right for you, including:
Annuities make accessing money impossible.
Annuities are too complicated to understand.
Savings are enough - why an annuity?
Check Out Our Full Suite of Services
We're independent, so we can help you develop your custom financial strategy from a wide array of products, services and approaches. We can help meet your specific financial needs, no matter how close you are to retirement.
Attend a Live Event
Ready to take control of your future? Attend one of our informational seminars to learn more about retirement income strategies, wealth management and more.
December 4
Taxes, Inflation, and Market Volatility
6:30 pm | Mustang Public Library 1201 N Mustang Rd
Mustang, OK 73064 United States